Campaigns
Our campaigns and resources cover a range of health topics, including healthy eating, accessing NHS services and quitting smoking.
Latest campaign updates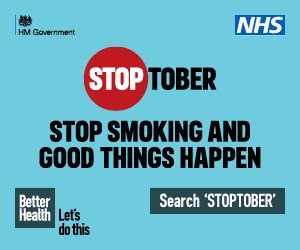 Stoptober is back this October with a new national campaign designed to encourage and support smokers to quit for good. These resources can be used from the campaign launch on 20 September to the end of October.
This autumn/winter, flu vaccination and COVID-19 boosters will be critical to maximising uptake of both vaccines amongst eligible groups.