Campaign Resource Centre
This is the digital platform for government health improvement campaigns and resources, for you to use in your work to improve health outcomes in your area.
You'll find print resources, such as posters and leaflets, plus a variety of digital and social media assets and content. All are free to download or order.
All our resources are part of the many different campaigns we, or our partners, have created, ranging from healthy eating to improving access to NHS services.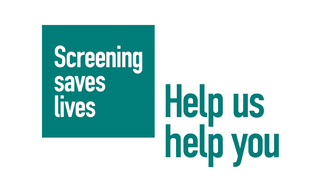 Bowel Cancer Screening
This latest phase of NHS England's 'Help Us, Help You' campaign is designed to encourage people who are sent the NHS bowel cancer screening home test kit to complete and return it.
Download campaign resources
Latest updates
The Better Health campaign returned in January 2021 with positive and motivating messages to support us all to take action to improve our health.

Offering support to mums and new parents through their first weeks of breastfeeding and beyond.

Encouraging and helping people to use the Better Health programme of eating better and moving more.
Need help with a campaign or resource?
Our campaign planning guides can help you plan, develop and deliver your marketing campaigns, including how best to use our resources.
Campaign planning