Help Us Help You - NHS Talking Therapies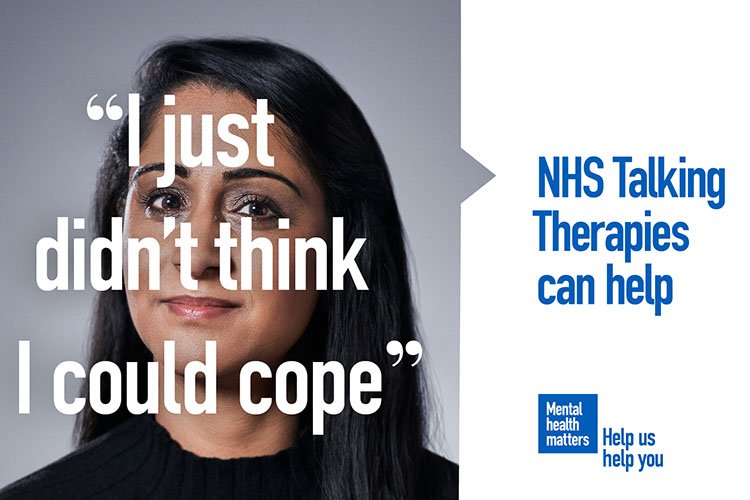 Campaign to increase use of NHS talking therapies for people experiencing feelings of anxiety and depression, by increasing knowledge of the services and the benefits of using them.
Campaign details
Target audience: Adults, Men, Women, Young adults, People with long-term conditions
Topics: Mental health, NHS
Campaign start date: 24 September 2022
This is a campaign to promote NHS mental health services, encouraging anyone experiencing feelings such as anxiety, depression or other common mental health concerns to seek help through NHS Talking Therapies (also known as IAPT- Improved Access to Psychological Therapies).

Talking Therapies can be offered in a number of ways including a self-help workbook with therapist support, as an online course, over the phone, one to one or in a group. Appointments with therapists are conducted in confidence and help is available in-person, by video consultation, telephone and interactive text.
Help Us Help You - NHS Talking Therapies campaigns
Campaign addressing the barriers to accessing NHS mental health services and encouraging people with mental health issues like anxiety and depression to get help through NHS services.