Healthier You NHS Diabetes Prevention Programme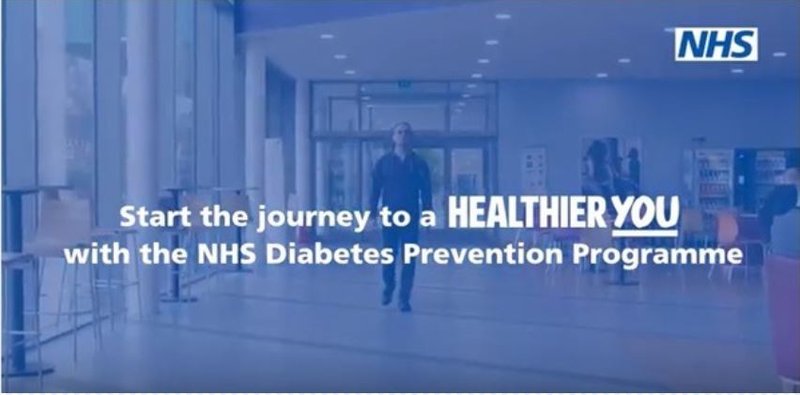 We've partnered with NHS England and Diabetes UK to offer this free programme on eating healthily, managing weight and being more active.
This sustained lifestyle change programme is delivered locally and usually in groups. However, it may be offered by telephone, group video conference, or online through apps and websites.
Campaign details
Related website
NHS Diabetes Prevention Programme
Target audience: Adults
Topics: Early diagnosis, NHS, Eating well, Drinking less, Physical activity
Overview

The campaign aims to raise awareness of:

the Healthier You programme with the public and healthcare professionals, specifically GPs, practice nurses and pharmacists
the causes of type 2 diabetes and the complications associated with it
those who are at risk of type 2 diabetes

Campaign's full title

When communicating about the programme, please use its full title of "Healthier You NHS Diabetes Prevention Programme" the first time you reference it; after that it can be referred to using the shorter title of "your local Healthier You service".

About the resources

Materials in this campaign area have been designed to help you communicate with people who are at high risk of developing type 2 diabetes and are eligible for the programme. Only healthcare professionals can refer people into the programme.

Materials can also be used to help you mark "Type 2 Diabetes Prevention Week", which is a campaign that takes place every April.
Published: 1 November 2022