Run an online display marketing campaign
Most of the campaigns in the Campaign Resource Centre include online ads so your message can reach people digitally. As more people use tablets, phones and other devices on a daily basis, online marketing is increasingly important.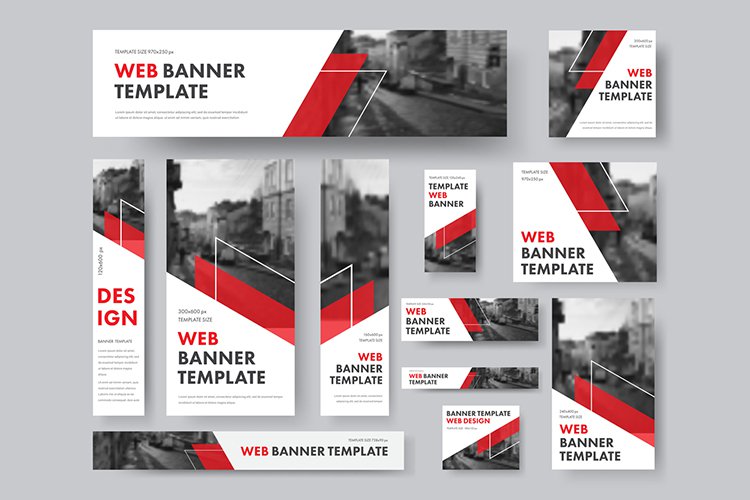 Once you feel confident that digital advertising would be effective in reaching your audience, you can see what's available on the CRC website. In most cases, our online ads include skyscrapers, leaderboards, MPUs, and mobile ads. These formats are common within the digital world and are terms regularly used by media planners and agencies when booking online advertising spaces on your chosen websites.
Whether you choose online marketing at all has a lot to do with your target audience. What is their average age? Are they likely to be digitally savvy? Do you know the sort of websites they're likely to visit? You need to consider all these things when deciding if online advertising is right for your campaign objectives.
If a campaign has multiple digital formats, be clear about which messages best meet your campaign objectives. Think back to your audience and the environment where your ads will be placed.

Whenever using digital ads, make sure the message is simple, direct and clear. People using mobile phones, tablets or computers do not tend to spend long reading ads. Plus, the size of online ads is often very small, whatever the device, so make sure they are concise. If you have the option to insert your own message, it is especially important to bear this in mind.
Once you have chosen your digital banners, it's time to work with a media planning and buying agency. They will help get your message across to the right people in the right places and to meet your campaign targets. Here is a checklist to consider when working with a planning agency:
Do I know where are my digital ads are going? You may already have some websites in mind but your agency will help you draw up a list.
What's my budget? It's important to work with your agency on getting the best solutions for your budget so you can maximise your spend.
Will they be visible to the right people at the right time? This includes where your ads will be placed on the page, how long they will appear for, how many times you can expect to see them over a certain period.
Do I have the right sizes of ads for a website? Always double check to make sure that the dimensions of an ad will fit the space you're buying.
What is the maximum file size? Your online ads will come in different file sizes, so make sure your agency has this information to hand when they are booking spaces for you.
Can I realistically make the deadlines? Your agency will give you a deadline for supplying your digital assets or ads. As a guide, make sure you have everything in place at least 5-10 days before your ad goes live.
How do I know if digital advertising has been successful? By using tracking links and looking at click-through rates and engagement numbers, you can see the volume of people or "traffic" who've wanted more information. It's a great way to measure your campaign targets and your media planner can help you set this up.
Any creative approval or checks should occur whilst you're working with your planning agency. If you have altered a digital banner in any way, you will sometimes be required to fill in an Open Artwork Request Form. If you need this form, send an email request to partnerships@dhsc.gov.uk.
The form should be sent off with your artwork files. The partnerships team will then approve this for use before it goes live. Factor in some time for this and for any local departmental sign-offs. Finally, always triple check that any links to websites are up-to-date and spelling is accurate before anything goes live.
Measuring how your online marketing materials have performed is relatively easy as there are lots of options. You should have already set your key performance indicators at the start of your campaign – these are your measurable objectives. With these and your planning agency, you can decide which of the following measurements are best for you:
Impressions and reach – an impression is the number of times your ad is displayed on a site (although not the number of times it was seen by someone). Whilst reach is the number of people that were reached by your ad (this is always lower than the number of impressions). These are useful to know and give you a broad evaluation picture.
Engagement/interaction rate – this is the percentage of interactions per impression on Rich Media Ads so it can give you a good outline of your campaign's effectiveness.
Click through rate (CTR) – the number of clicks generated per impression (as a %). It is one of the most common ways of measuring how well your campaign has performed.
Cost per click (CPC) – this is the cost you pay, each time a person clicks on your ad. It can easily be converted into a measurable value, especially using CPC models such as Paid Search.
Engaged visit rate – not every click results in someone landing on your chosen destination/site. So by calculating the number of people who ended up on your site, you're going one step further. It's the quality of visits to your site.
Bounce rate – this is the percentage of people that left your site without taking any action.
Conversion rate – conversion is the action you wanted people to take at the outset of your advertising, such as purchasing, downloading or signing up for something. Your conversion rate is the percentage of visits that resulted in that action, or you can measure the cost per conversion too.
Revenue – analysing the total revenue from activity to your site as result of your ads can also give you a measurable valuation. You can do this per visit or per page.
Last updated: 28 September 2023