Evaluate campaign performance
How can you measure the success of your campaign? By investing some time planning this early on, it will be much easier to evaluate its effectiveness later. The following approach should help you define, track, optimise and analyse your campaign's success.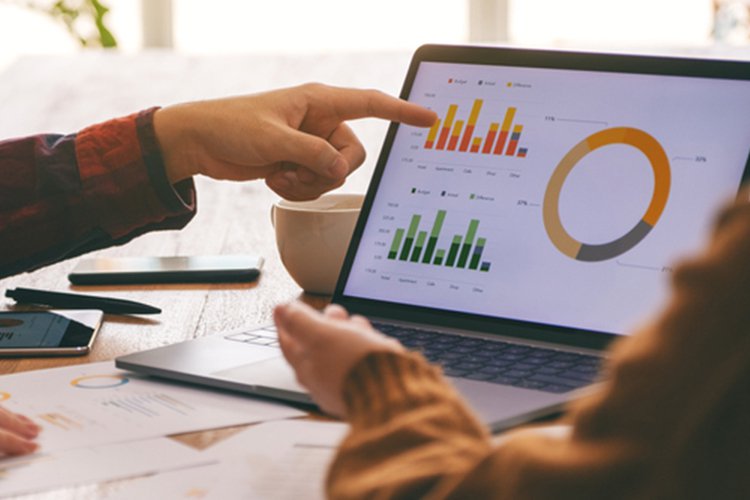 The Campaign Resource Centre has lots of information to help you get started. Each campaign offers a range of resources including advice on evaluation, data on past campaign results, campaign tracking information and more. It's worth familiarising yourself with this information. Then you can start thinking about how you are going to measure targets for your campaign and set key performance indicators (KPIs).
KPIs are measurable objectives within your campaign. For example, the number of website visits; number of people registered; email open rates (as a percentage of mails sent); email click-through rates (as a percentage); number of attendees at an event; or awareness of a campaign from market research interviews.
KPIs help you understand how your campaign is performing and what channels you need to optimise.
Understanding what you can measure
When thinking about KPIs, you need to understand what metrics are available to you. Take a look at the channels you'll be active in, they'll each have an effectiveness measure. Here are some examples:
Press/PR – if your PR channels are TV and/or radio, the measurement you're looking for is Opportunity to See/Hear (OTS/H). If it's press that you're active in, then can you quantify the number of pieces of coverage that you're featured in – and the tone with which the piece is delivered.
TV – if you're delivering a TV ad for your campaign, then you're going to want to get hold of the Television Viewer Rating (TVRs). You'll also want to consider your Gross Rating Points (GRPs).
Digital – there are a huge range of measures and metrics available with digital. Think about web visits, online registrations, app downloads, interactions, email open rates, plus clicks to social and search impressions. Free-to-use platforms like Google Analytics are really valuable when it comes to understanding digital performance.
Printed materials – there are various ways that you can measure the effectiveness of posters, direct mail and leaflets. However, usually it's through the call to action (CTA), such as a phone number or URL. If you can, make these unique, so you can attribute an action to a specific material.
Events – if you're holding an event, such as a product launch or health workshop, think about recording the number of attendees, evaluating social engagement and sharing on social media channels. You can also analyse registration or number of sign-ups for the event, create satisfaction surveys for attendees, or at any media coverage - all of these can help.
Once you're clear on the metrics to measure, you need to set yourself some targets. Go back to the original campaign strategy. What is it that you're trying to achieve? If it's a public health campaign, then the likelihood is that you're looking for a measure of action or behavioural change. Review the available metrics and agree which to use to measure success. From there you'll need to define what success looks like. For example, how many registrations do you anticipate? How many web visits or email opens can you expect? Calculate your KPIs by looking at benchmarked channel performance in your sector and then the potential reach of your campaign.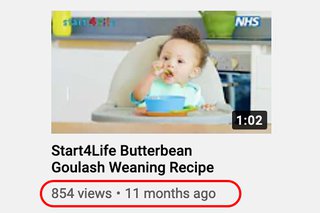 With a well-planned campaign and KPIs to hand, you're ready to optimise. That means, tallying your KPIs against the length of the campaign and monitoring performance on a daily or weekly basis. If you're underperforming, then review your creative to see if it can be altered to be more effective. Also look at your media budgets to perhaps increase spend in the channels that are not performing well, or bring activity forward in a better performing area.

Do not be deterred if your campaign did not perform as well as expected. You could have been over-ambitious in your KPI setting. Either way, you'll also have a load of learnings about what you would do differently next time. Research can also be used to measure campaign performance. This may take the form of an online survey or a telephone survey, which can provide quantitative data about reactions to the campaign. For example, awareness of the campaign, understanding, and take-outs from the campaign.

Alternatively, qualitative research, such as telephone or face-to-face interviews or focus groups, can provide in-depth insights into the effects of the campaign. Qualitative research is sometimes conducted with stakeholders involved in a campaign to help understand what went well and what could be done better next time.

Last of all, make sure you're taking photos of the activity. Pictures speak a thousand words, so be sure to include them in any evaluation to bring your successful campaign to life.
Last updated: 25 July 2022