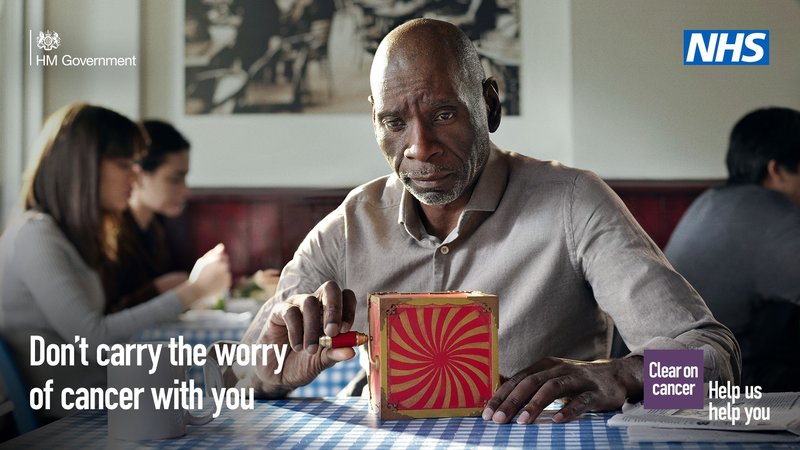 The campaign is designed to address the key barriers to people seeking help, the fear around cancer diagnosis and increase awareness of the importance of body vigilance when it comes to bodily changes that could be a sign of cancer.
Campaign details
Related website
Cancer symptoms
Target audience: Adults
Topics: Cancer, Early diagnosis, Screening
Campaign start date: March 2022
Campaign end date: Ongoing
Overview

NHS England and NHS Improvement launched a radically new cancer phase of the "Help Us, Help You" campaign.

The aim is to encourage people who are experiencing potential signs of cancer to come forward to their GP practice to help increase earlier diagnosis and improve outcomes.

The first burst of activity ran in March 2022 and the second from 6 June to 17 July 2022.

The NHS Long Term Plan committed to increasing the number of cancers detected at an early stage one or two from half to three quarters by 2028.
Published: 28 October 2022