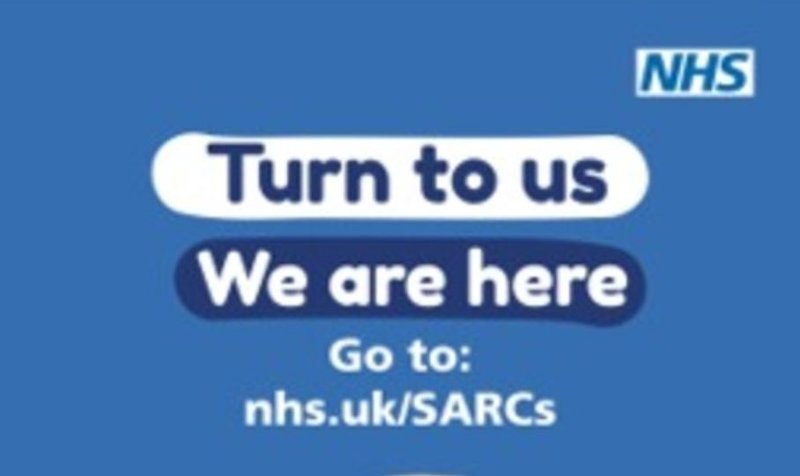 This NHS campaign aims to raise awareness of sexual assault referral centres (SARCs) and promote the use of them.
More than half of people do not come forward for help after experiencing sexual assault or abuse. The NHS want to make it clear: turn to us – we are here.
The campaign launched during Sexual Violence Awareness Week on 7 February 2022.
Campaign details
Related website
http://www.nhs.uk/SARCs
Target audience: Young adults, Adults
Topics: NHS
Campaign start date: 7 February 2022
Campaign end date: Ongoing
Overview

Sexual assault or abuse can happen to anyone – it may be a one-off event or happen repeatedly. But we are here, and you can turn to us for 24/7 medical, emotional or practical support at your nearest sexual assault referral centre.

Key messages

If you have been raped, sexually assaulted or abused and don't know where to turn, search "sexual assault referral centres".
Go to nhs.uk/SARCs to find out more, including where your nearest SARC service is

The campaign video gives more information.
About sexual assault referral centres

SARCs offer a safe space and dedicated care, through the NHS, for people who have been raped, sexually assaulted or abused.

SARCs are here for everyone, regardless of when the incident happened. They are located across the country and offer specialist practical, medical and emotional support 24/7.

These services are commissioned by NHS England and NHS Improvement, along with police and crime commissioners.
Published: 28 October 2022