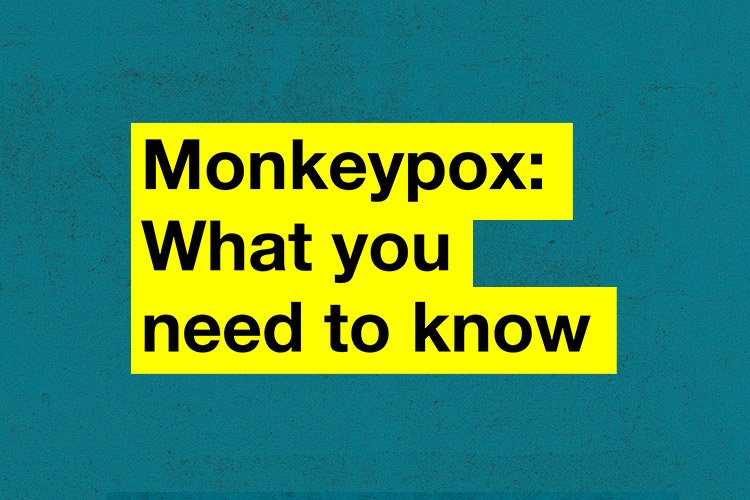 The aim of the campaign is to continue building awareness of monkeypox and create a better understanding of how it spreads, as well as encouraging people to take action if they think they have it.
The campaign features a suite of assets you can use across a variety of channels including posters, social media assets, A5 flyer, email and web banner.
Campaign details
Related website
https://www.nhs.uk/conditions/monkeypox/
Target audience: Adults
Topics: NHS
Overview

The UK Health Security Agency (UKHSA) is investigating cases of monkeypox in England.

UKHSA is rapidly investigating the source of these infections because the evidence suggests that there may be transmission of the monkeypox virus in the community, spread by close contact.
Key public health messages

Monkeypox is a rare infectious disease, but there are a number of cases in the UK. That number is rising.

Monkeypox is a viral infection usually associated with travel to West Africa. It is usually a mild self-limiting illness, spread by very close contact with someone with monkeypox and most people recover within a few weeks.

The virus can spread if there is close contact between people and the risk to the UK population is low.

Anyone can catch and pass on monkey pox. However, recent cases have been detected in gay, bisexual and other men who have sex with men.

We advise these people in particular to be alert to any unusual rashes or lesions on any part of their body, especially their genitalia, and to contact a sexual health service if they have concerns.
Calls to action (symptoms and what to do)

Symptoms include:

unusual rashes or lesions on the body such as the face or genital area
fever
muscle aches
chills and exhaustion
headaches
swollen lymph nodes

Call to action

If you think you have monkeypox symptoms – however mild:

contact NHS 111 or call a sexual health clinic immediately (all calls are treated sensitively and confidentially)
avoid close personal or sexual contact with others until you have had a clinical assessment
contact clinics ahead of your visit