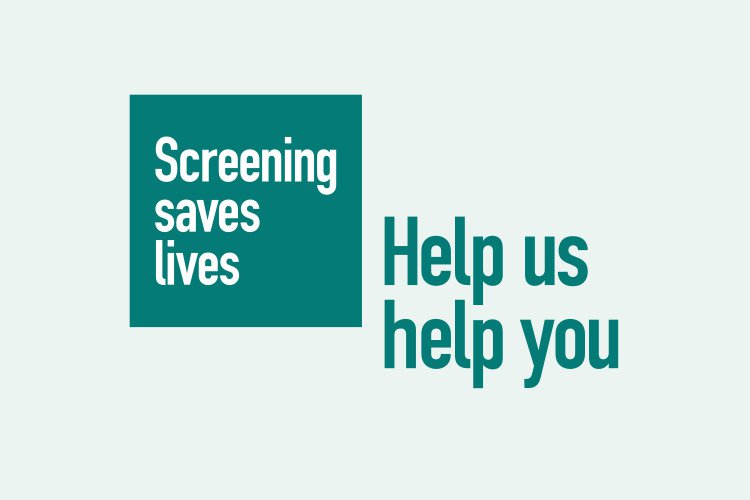 This national campaign, launched on 14 February 2022, aims to get everyone who is eligible for cervical screening to attend an appointment.
Key messages are around encouraging people to respond to the letter they get asking them to book an appointment or to book an appointment if they missed their screening.
Campaign details
Related website
www.nhs.uk/conditions/cervical-screening
Target audience: Adults, Women
Topics: Cancer, Early diagnosis, Screening
Overview

The Help Us Help You – Cervical Screening campaign encourages those eligible for a cervical screening (women and people with a cervix aged 25 to 64) to respond to their invitation letter and book an appointment with a GP practice if they missed their last screening.

The campaign will raise awareness of the risks of cervical cancer and highlight the preventative benefits of screening.

The key objectives of the campaign are to empower those invited to a cervical screening to attend, with the overall aim being to increase the number of those eligible attending their screening. This will be done by communicating the importance and preventative purpose of screening, and addressing the specific barriers to screening by providing reassurance, addressing misconceptions and increasing motivation to book and appointment when invited.
Research behind this campaign

Every day 2 women die from cervical cancer, yet it is one of the most preventable cancers.

Around 2,700 women in England are diagnosed with cervical cancer each year and it is the 2nd most common cancer amongst women under 35.   
How to use this campaign

Our partners play an integral part in supporting this campaign. Local authorities, NHS and NGO partners will be able to order and download digital and print assets from this website.

A communications toolkit will also be made available with information to help local authorities and NHS England partners promote the campaign in their local area. It will include long and short copy, and key messages. 

This campaign is part of the Help Us Help You campaign series and is from the Office for Health Improvement and Disparities, with the support of NHS England and NHS Improvement.  
Published: 16 February 2022