Set up a Twitter presence
Twitter lets you post short messages and your followers can share and interact with your news instantly.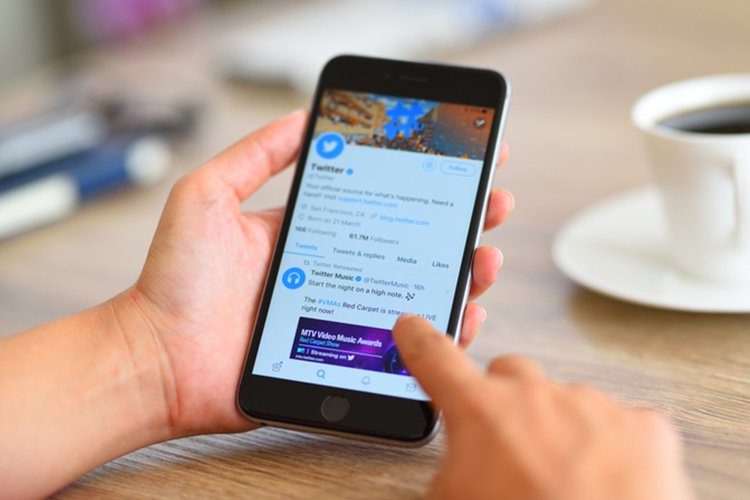 When you sign up to Twitter, you have to create your username or "handle" – your twitter "@username". This is unique to you, and helps people easily find your organisation. You also need a profile photo or avatar – this appears on every tweet you make. Your company logo makes a good avatar. Plus you need to add bio: this describes what you do and appears in search results.
Having Twitter followers is very important as they'll see your tweets in their home timeline whenever they log in.

The best way to get followers is to engage with people. Follow other people who are tweeting things that are relevant to your organisation and campaign – and then be an active part of those Twitter communities by posting content from the Campaign Resource Centre.

You can follow people that you or your organisation know by syncing your contact list to your account. Alternatively, you can search for relevant hashtag keywords such as #health to find people interested in discussing certain topics. You can find a list of keywords in the Social Media Guidance documents we provide for our campaigns.
How to engage with your community
When tweeting to your followers, here are some useful things to consider:
Plan ahead – it's recommended you plan your tweets ahead so you can ensure your content is aligned with key calendar moments, such as National Smile Week.
Be organised – you can track, organise and engage audiences using TweetDeck, Twitter's online dashboard. It lets you manage multiple accounts, schedule your future posts and build Tweet collections. You can set alerts so you're up to date on what people are saying.
Be inspired – find inspiration in the brands, people and companies you follow yourself. But also look to calendars like daysoftheyear.com and news sites for content.
Use hashtags – these are searchable keywords allowing people to tweet about a topic or be part of a conversation. You can create a campaign hashtag such as #StopSmokingTuesday, which is unique to your brand on a specific day. Or you can join a conversation by adding a hashtag that is already used by a community you want to engage with.
Retweet – it's good practice to retweet content because it engages with your community. Positive feedback, helpful articles, and messages all help to maintain your Twitter presence and position your organisation as a voice of authority - make sure your retweets align with your brand values.
Keep content short – as Twitter has a limit of 140 characters per tweet, 1 specific message is better than trying to communicate multiple things. If you need to say more, include a link to a website or blog. You can find posts to help you in the Social Media Toolkits on the Campaign Resource Centre website.
Ask questions – use questions to keep your followers interested and get them to interact with you. Twitter polls are also a great way to understand people's opinions on a subject and get them involved. They are easy to create, offer several choices and you choose how long you want it to be live for.
Use images – whether a GIF, video, image or multiple images (up to 4 in one post), a bold visual image gives personality and creates higher engagement. You can get more information on Twitter's website about image use and the Campaign Resource Centre website has some campaign-specific images too.
Be active – the more you tweet, the more impact your content will have and the more you'll get used to it: 3 to 5 times a week is a good start. Remember some of these tweets can be tweeting links, retweeting, replying to a user or following new users – it doesn't all have to be original content.
Creating a Twitter campaign
A Twitter campaign can help you achieve certain business goals – just like any other marketing campaign. On the Campaign Resource Centre, you'll find material specific to Twitter. To begin with, it's best to set your campaign objectives. Twitter has information on how to plan for 4 different types of campaign objectives:
Increasing visits to your site – this is a website clicks campaign that brings audiences to your website.
Building an audience – these campaigns are designed to increase the numbers of fans or followers that you can engage with over time.
Increasing your engagements – this content-led campaign creates buzz and builds awareness by putting your best content in front of the right audience at the right time.
Promoting a mobile app – 80 per cent of Twitter's audience are looking for apps to download so this is ideal if you have one to promote.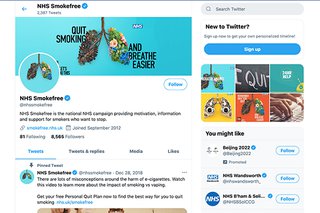 Once you've chosen your campaign objective from Tweetdeck, you can start creating your campaign.
You can select the regional areas you want to reach. You can also build a target audience by selecting relevant keywords, Twitter followers, interests, tailored audiences (from a list of email addresses or users who have visited your website), TV shows, Behaviours, or Key Events.
After that, simply select the date you want your campaign to go live, your budget (daily or lifetime), and then the tweets you want to promote in that campaign.
Like any marketing activity, you'll want to evaluate the effectiveness of your Twitter performance. Whether it's a word, photo or video you post, they can all have an impact on your audience.
Twitter's analytics section can help you see how your content is growing your business. You can view monthly statistics, a gallery of your greatest hits, top-performing Tweets or discover the influencers in your network. A Tweet activity dashboard gives you metrics for every Tweet, such as how many times your tweet has been seen, retweeted, liked or replied to.

For information about the people following you, there's an audience insights dashboard. All these tools are useful in helping you evaluate your past and current activity. This can help you to plan and revise your future tweets where necessary. Looking at similar past campaigns on the Campaign Resource Centre can also help with this.
Last updated: 25 July 2022