How to use posters and leaflets
Posters and leaflets are a great way to get targeted and more detailed information across to your audience in a location they are familiar with.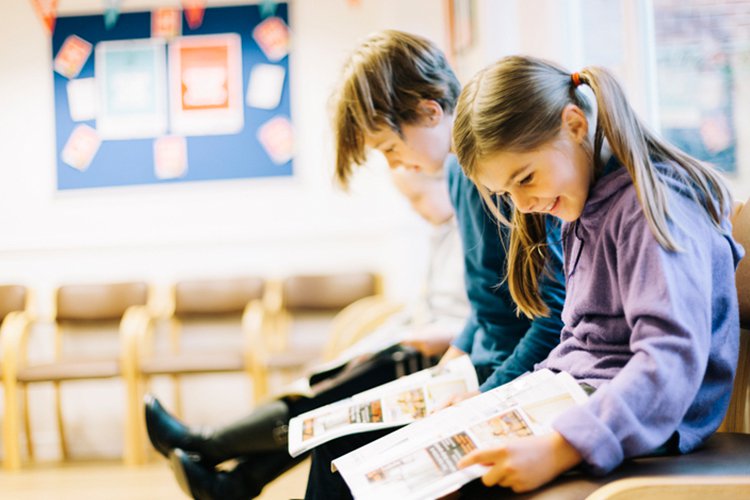 On our website, we have a range of posters and leaflets that you can download for free and print yourself. In almost every case, the posters and leaflets will work together to mirror the information they give. In some campaigns, there may be more than 1 choice of poster or leaflet.
Deciding where to place your posters and leaflets is essential in how effective they will be – so you need to know your audience.
Who are you trying to reach with your campaign? Are you trying to encourage people to stop smoking or lose weight? How often will they see the posters or leaflets? Do they have time to read a leaflet? Or are they likely to take it away?
You may not be able to answer all these questions, but it is important to think carefully about your audience and put yourself in their shoes.
Getting the right mix of content and messaging across to your audience is important to your campaign's success, especially if you are using lots of different media, such as posters, digital, etc. It might help to think of one general poster as delivering the main message, then work out how other secondary posters, leaflets, online assets, and so on, can support this with more information.

Take time to look at your campaign as a whole. Perhaps you need a timeline to consider when you might introduce different content? Do you need more leaflets than posters because the subject matter is complicated? Also, think about what you're asking your audience to do.

As a sign-off to your poster or leaflet, any action you want them to take is likely to be a website address, phone number, or email address where they can find more information. Either way, always keep these short and to the point.
Posters and leaflets can be less complicated to plan than, for example, digital ads. However, as you are probably working with a local authority, doctor's reception area or NHS waiting room, you may need to contact a number of people to find out where your campaign will sit. Here's a useful checklist to consider.
What area will my poster be seen in? For example, this could be a reception, so you may need to ask how much footfall the area gets. Is it clearly visible to most people walking past?
What size posters does the space take? We offer a variety of A4, A3 and A5 posters so check the size you need.
Where will the leaflets be placed? Is there a leaflet holder or will they be spread out on a table?
How many people are expected in the area? This will help when deciding the number of leaflets you want to produce.
Are there any other campaigns running in the same space? It's useful to know this so that you can choose the material that will really grab your audience's attention.
Always check you have the right-sized poster for its final position. Make sure you have the correct logo and do a thorough spell-check on everything.
If any adaptations to the campaign material have been made using open artwork, the partnerships team will need to approve this before it goes live: email partnerships@dhsc.gov.uk.
Measuring the effectiveness of a poster or leaflet campaign needs to be treated slightly differently.
Leaflets are often distributed through a variety of methods – door to door, hand to hand, newspaper inserts, or through leaflet distribution holders in public places – whereas posters are dependent on being in a prime area where passers-by are likely to acknowledge the message.
However, in both cases, it's possible to find out which has been most successful by tracking response rates. The following are options you can easily alter on your printed material so it can be tracked:
Phone number – have a slightly different one for your poster compared to your door-to-door leafleting campaign. Or you can have different extension numbers from a main number to help track your campaign.
Sub-domain or landing page – create a dedicated landing page for your campaign and use this to test against your main site.
Call to action – you can also measure success by putting different call to actions on different materials. For example, only a phone number on leaflets and only a web address for posters.
Reply form – you could add a classic tear-off return section to your leaflet for people wanting more information.
Coupons – these give customers an incentive to act upon your advertising and all they have to do is type them into your website when you visit. By using different ones for different activities you can easily track the success of different projects.
QR codes – these are particularly well suited for posters, as your audience can interact with them on the spot. Plus you can get them to do a variety of things, such as going to your website, opening your Facebook page, sending an email, or making a call. All of which can be measured in turn.
Asking people – this can easily be incorporated into your website as a drop-down selection when they arrive. That way, you can ask people where they heard about you and how they got to your site.
Do your sums – it takes time but looking for increases in subscriptions, number of sign-ups, customers, and so on can all give you an indication of the effectiveness of your campaign.
It's important to also look at past campaign performance as a guide to measuring your own campaign. You can find this information on the Campaign Resource Centre and it will also help you in choosing what to track.
Last updated: 26 July 2023